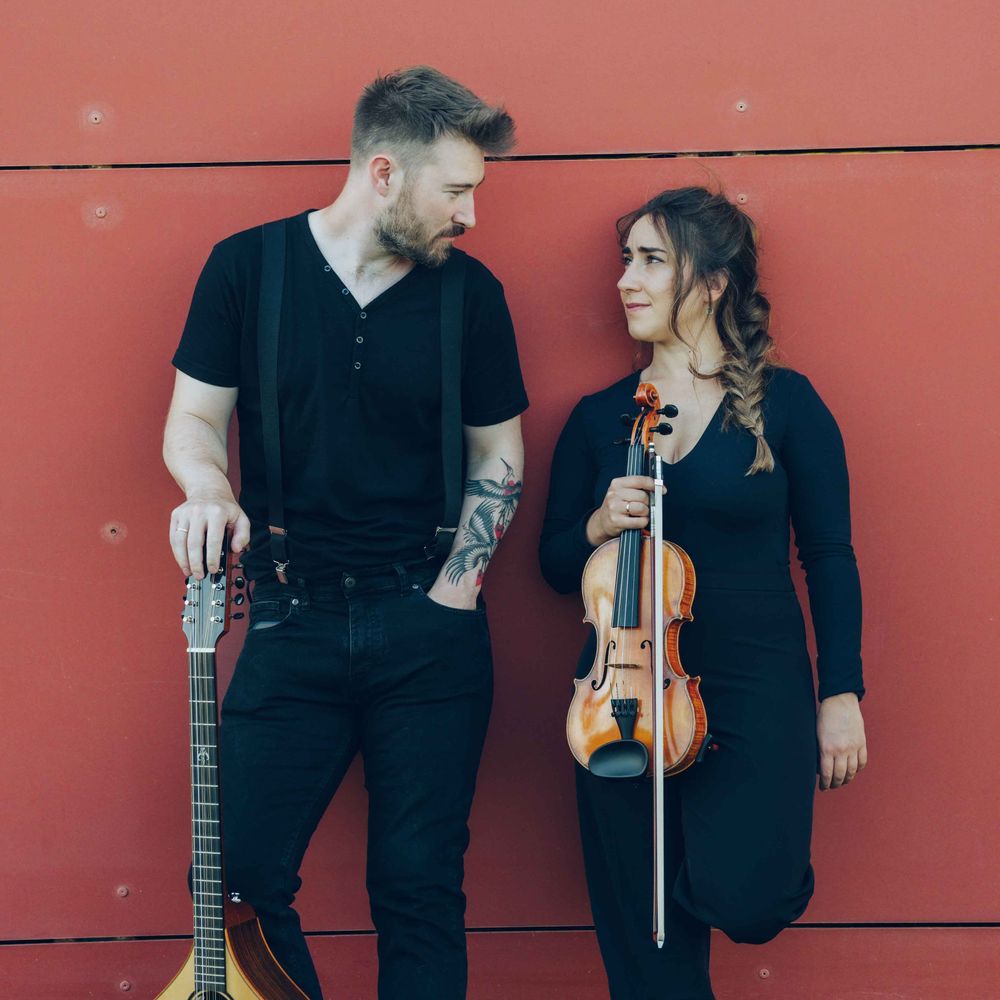 San Miguel Fraser
Bio
San Miguel Fraser is a project bringing together Galen Fraser, a Berklee graduate and son of renowned Scottish fiddler Alasdair Fraser and Maria San Miguel, a native of Castile and graduate of Oviedo Conservatory with deep family roots in the traditions of her homeland. Together, they combine dynamic fiddling and string arrangements with the soaring, life-celebrating singing of Maria and the exciting, oh-so-sensitive cittern accompaniment of Galen. Surprises abound in this project, with fresh compositions and startlingly touching and deeply thoughtful arrangements.
Their new album "Dots of Light" sparkles with life and creativity, as they explore traditional music from their combined homelands as well as new compositions in their own unique chamber music style.
Notable performances include Celtic Connections, Festival de Ortiguiera, Bellingham Celtic Festival, Bolao Folk, KVMR Celtic Festival, Miguel DeLibes, Aitzina Folk, Valladolid Plaza Mayor, Tradicionàrius.